How can you create an object in Adobe Acrobat pro, Like Link, form filed or image can b add with appropriate tool, or you can select with object tool. Touch Mode object tool can also be use for this work. You can import content as part of the document, like text, images and multimedia objects.
Step 1.  Right Click on Tool Bar and Active Touch Mode
You can also  find Touch Mode  object tool in Touch Mode sub toolbar of the advanced editing toolbar, its really very useful when you are organizing content on a PDF page.
Step 2. Click on Touch Mode Tool For Active it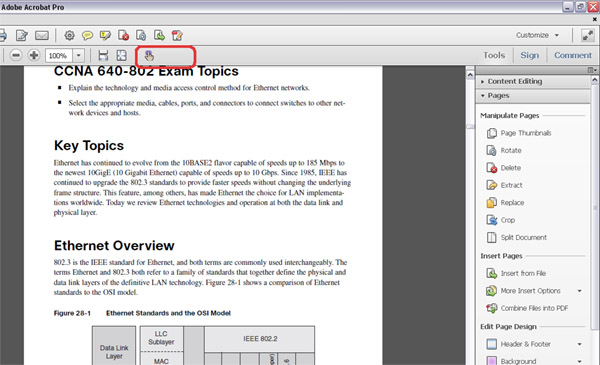 For example if you have added new text to a PDF file and need to shuffle the location of the following text, you can use the Touch Mode object tool to select text and drag it to a new location on the page of PDF file.