Create PDF Portfolio Using Acrobat X
You can create a professional PDF portfolio with elegant layout using Adobe Acrobat x.  You have a lot of tools and layouts in acrobat for making a dashing portfolio document.
Let me explain step by step complete process.
1- Open Adobe Acrobat X and Click on "Create PDF Portfolio" (You can also select this option from top menu, Click Create and Select PDF Portfolio) A window will be open like this.
2- Now select a layout best suitable  for your PDF portfolio. You can also import custom layout by clicking on it.
3- Add you portfolio documents and Photos in layout
4- If you want to change your portfolio layout style use right side menu "Portfolio Layouts". There are many style available like Click-Through, Freeform, Grid, Linear, Wave. Choose one of them and see live effect on left side on your PDF file.
Follow This Screen Shoot
5- If you want to change color of your select layout just click on "Color Palettes" under the "Portfolio Layouts". Here you will find a good range of color schemes.
5- You can also change your layout theme style by using "Visual Themes" menu.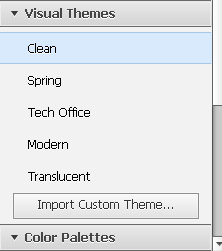 You can see here many themes styles, Clean, Spring, Tech Office, Modern, Translucent and an option for import custom theme you will use it when you need to import your own style.
6- Background option also available under the "Color Palettes". If you just need to change color of your portfolio then use this option. You can also add an image on the background by using this tool.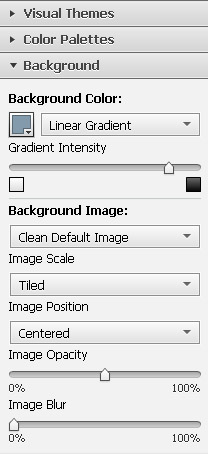 7- One big thing is remaining font and card size. Yes you can change it by using "Portfolio Properties"
When you feel your PDF portfolio is ready just save it on your hard drive (Click on File menu then "PDF Portfolio")and share with your team and clients.
Edit and Customize PDF Portfolio
1- Just open your PDF Portfolio in Adobe Acrobat and click on edit button
2- Now all option will show on right side menu and follow all above options which we mentioned for creating a New Portfolio.