In this tutorial we will learn how you can track your review in Adobe Acrobat Pro.
With the help of reviews tool in adobe acrobat you can shared your pdf files with other people to get there comments and markups about your PDF documents. You can also invite someone to make a review on your PDF file. When you will start or join a PDF file review you can manage other people response by using "Tracker tool"
You can check tracker status from Comment > Track Review
When you will click on Track Reviews you will find a new window with the name "Tracker" In this window you can see two parts, one on the left side with menu and other on the right which showing complete detail regarding each particular sub menu.
How to Start a Review on PDF File
If you want to create new shared review please follow these steps.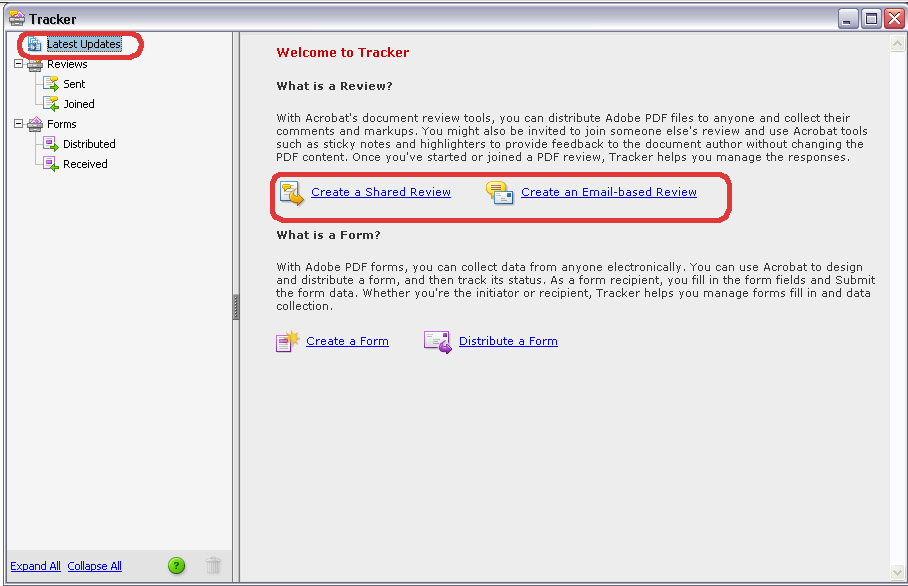 1-     Click on "Latest Updates" from left side menu
2-     Now you can select an option from "Create a Shared Review" or "Create an Email-based Review"
3-     Click on "Create a Shared Review"
4-     Browse a PDF file (You want to share for reviews)
5-     Select on option from drop down menu "How do you to collect comments from your reviews"
6-     I will prefer "Automatically collect comments on my own internal server" and then click on "Next"
7-     Now please give a path of a network folder where you want to collect comments.
8-     Write an email address for sending file and click on "Send" You can also use CC if you want to send file more then one persons.
Its done.

How to Check Response on Reviews
1-     Click on "Sent" under review menu in left side of "Tracker" window. Here you can find response on your PDF files. You will see all comments and timing on the right side of this window.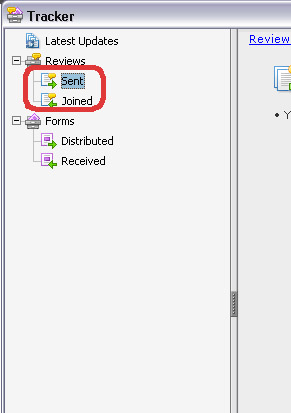 2-     If you want to check response on other user PDF file (Shared with you) Just click on "Joined"
If you have any question or facing any problem in this process you can discuss in comments.