How to Add Password Security On PDF Files
There are two types of password security in Adobe Acrobat 9 and Adobe Acrobat X Standard.
PDF Document Open Password:
With a document open password your can secure PDF file completely now one can open PDF file without specify password. Adobe reader or Adobe Acrobat software will ask this password when user will try to open secure PDF file.
PDF File Permissions Password:
Permission password also known as master password. If PDF file is secure with permission password then there is no need to give password for open secure PDF files but when user will try to change restricted features the software will ask Permission Password.
How you can set password in PDF file:
1-     Open Pdf file
2-     Click Advance and then Security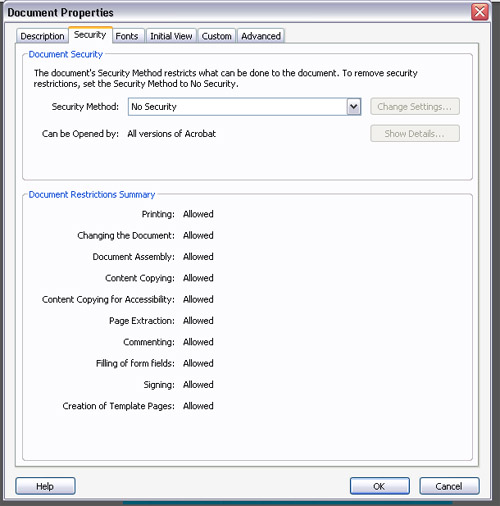 3-     Chose Password Security From Security Method DropDown Menu
3- Now make a check on "Require a password to open the document"
4- Make a check on "Printing and Editing security if you want to create this type of security.
You can also select it from file properties and the Security Tab.
In a PDF Portfolio
1-     Open PDF Portfolio
2-     Then chose file
3-     Click Modify PDF Portfolio
4-     Then Click Secure Portfolio
5-     In Security menu select Password Security
Important: If you forget a password, there's no way to recover it from the PDF. Consider keeping a backup copy of the PDF that isn't password-protected.
How To Remove PDF File Password Security
If you want to remove security password of a PDF file follow these steps.
1-     Open PDF File
2-     Select Advance Click On Security and then Remove Security
From Document Properties dialog box select No Security  from security method menu
If password is set on open PDF file then click OK to remove it from PDF file But if there is a Permissions password the type it in the Enter Password box and click Ok again OK to remove Password.